889 Shirttail Peak Drive, Windsor, CO
(Active)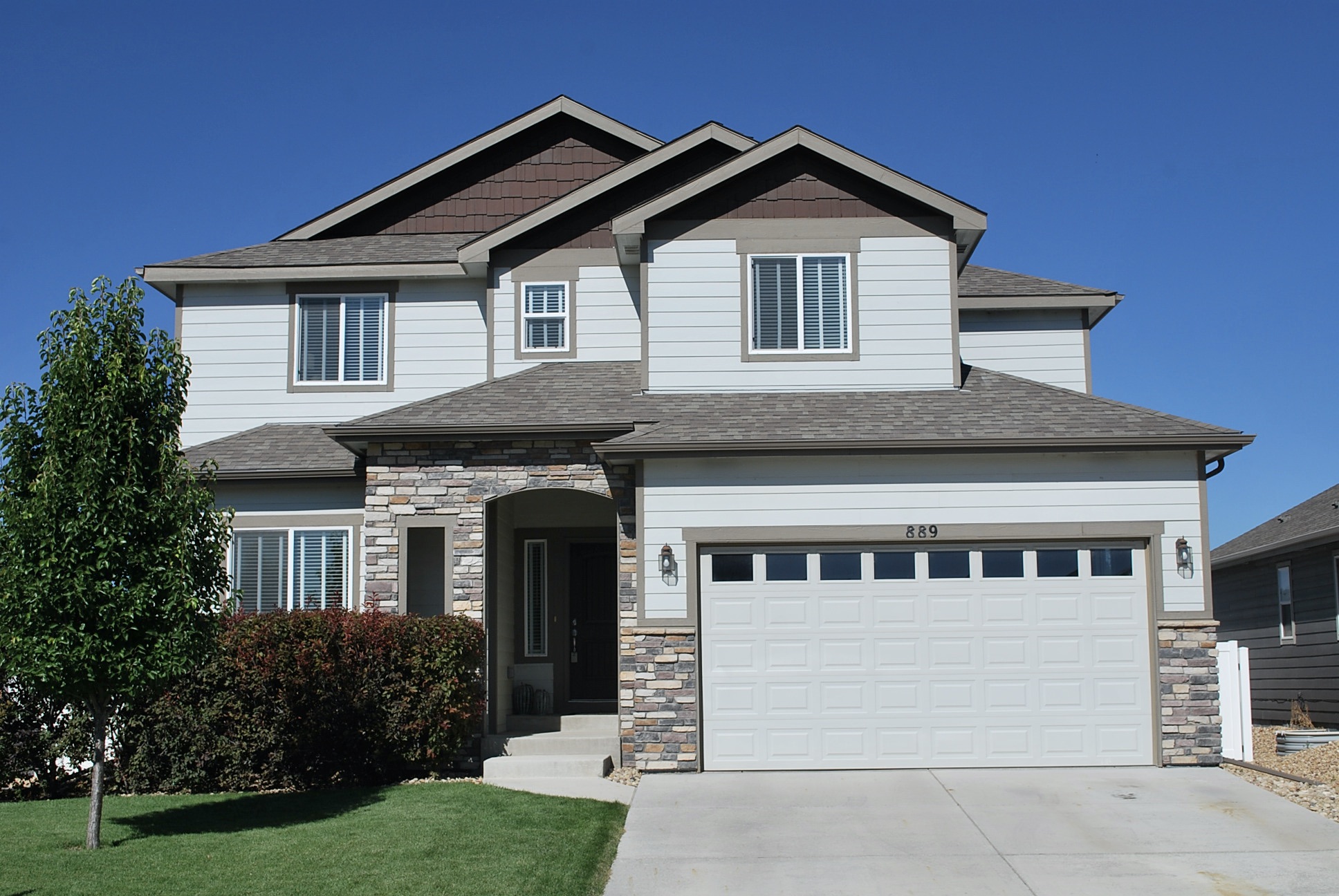 Tom Emmerling
Resident Realty
8010 County RD 5
Suite 201
Windsor, CO, 80528
United States
(970) 443-7057
---
Welcome to 889 Shirttail Peak Drive, a chic and modern 2-story home located in the welcoming neighborhood of Winter Farm. With its four bedrooms, three bathrooms, and 3,203 square feet of living space, this elegant abode offers you the opportunity to enjoy a unique lifestyle in one of the hottest areas around!
The expansive first floor of this Winter Farm treasure greets you with beautiful hardwood floors, gorgeous granite countertops, and a host of family-friendly amenities. Natural light floods the house from the huge windows throughout, perfect for enjoying a warm afternoon with friends or even a cool evening in with the family.
Upstairs showcases four large bedrooms, each with their own generous walk-in closets and enough space for you and your loved ones to find a relaxing escape. Three nicely-sized bathrooms ensure that there is more than enough room to accommodate the whole family's needs.
For those looking for more room to store their beloved possessions, this Winter Farm gem has you covered. A three-car garage with plenty of storage is the perfect place to house your seasonal items, cars, camping gear, and more. With its convenience and unique look, this house will be sure to capture all of your guests' attention.
Not to be forgotten, this amazing Winter Farm house is located in the heart of a plethora of recreational activities, great restaurants, and other attractions. Shopping and an array of schools are all just moments away, giving you easy access to the things you need and like around the clock.
889 Shirttail Peak Drive is the perfect home to invest in. With its prime location and variety of luxurious amenities, this house is the perfect way to enjoy the good life in sunny Winter Farm!
---
Tom Emmerling
Tom Emmerling is a seasoned real estate professional serving the vibrant Northern Colorado market. With a proven track record in the industry, Tom has consistently delivered exceptional results for both home sellers and buyers.

With over a decade of experience, Tom understands the unique intricacies of the local real estate landscape. His commitment to excellence is evident through his numerous successful transactions and satisfied clients. Tom's expertise in pricing, marketing, and negotiation ensures that his clients receive top dollar for their homes or secure the best possible deal when purchasing a new one.

Beyond his professional accomplishments, Tom's passion for real estate stems from his personal history rooted in Northern Colorado. As a longtime resident, he has witnessed the region's growth and transformation firsthand, making him an invaluable resource for those looking to make this area their home.

Whether you're selling your property or searching for your dream home in Northern Colorado, Tom Emmerling is the trusted partner you need. Contact him today to turn your real estate dreams into reality.
Resident Realty
8010 County RD 5
Suite 201
Windsor , CO 80528
United States
(970) 443-7057